Formed in 2001, the Scottish Doula Network (SDN) is an informal collective of birth and postnatal doulas. We all work closely with parents, and each other, using a wide range of skills and techniques to support all aspects of birth work.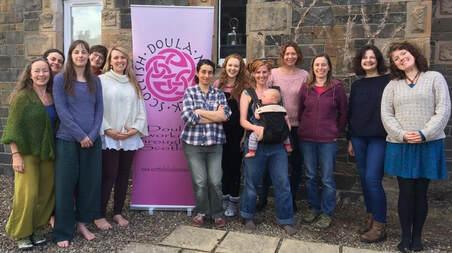 Every SDN Doula is dedicated to combining compassionate, individual care and holistic practise with evidence-based research and information. We strive to be reliable, nourishing, sensitive, flexible, non-judgemental, empathic, practical and protective of your birthing needs and wishes. We are passionate about informed choice and will work with you and healthcare professionals to support your individual preferences.

CLICK ON THE IMAGES TO FIND OUT MORE…
We offer a wide range of services…
We provide a holistic, encompassing range of services including birth, ante- and post-natal Doula support. Individuals within the network also offer birth preparation, baby massage, birth art, birth advocacy, belly casting, chat with a dad, hypnobirthing, positive birth attitude, placenta encapsulation and art, breastfeeding support, rezobo, twin support and a whole host of other services.